How ready are you to start the A-level Maths course?
As anyone who's done it will tell you, the A-level Maths course is pretty intense, right from the beginning.
In my 16+ years of teaching GCSE and A-level Maths, I've seen it over and over: students take the whole summer off after their GCSEs and then find that the beginning of the A-level course hits them like a ton of bricks, and they have to spend months scrambling to catch up and plug the gaps.
If you can make sure that you're fully up to speed on the relevant GCSE content before you start, then you'll find the transition a LOT easier.
So what skills do I need?
These are the GCSE topics that you're going to need for the A-level: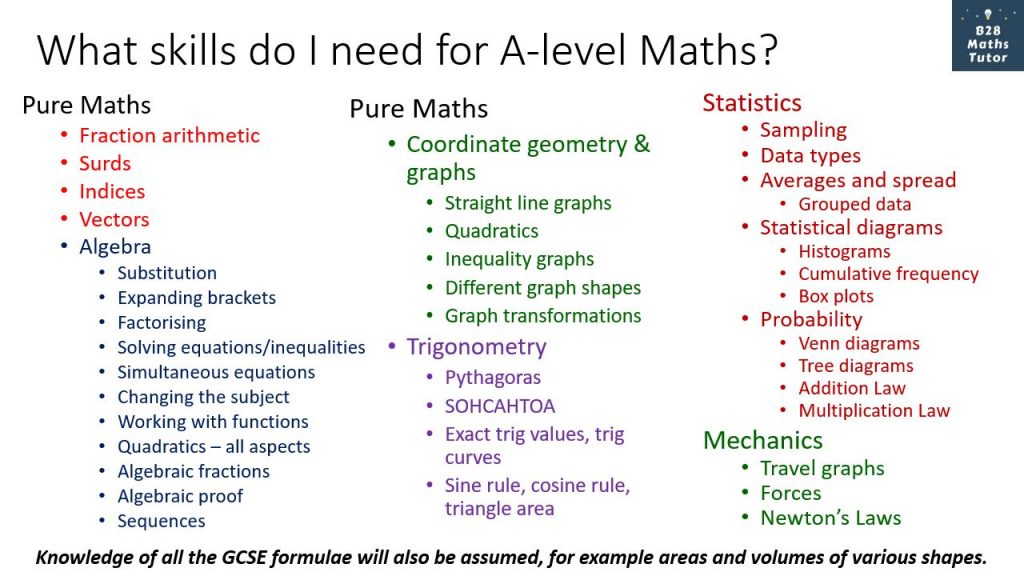 For a quick assessment of where you stand on the Pure Maths content, have a go at the quiz on the Curriculum tab above. (You'll need to register on the site to access it, but it's free.) When you've completed it, you'll be given feedback on how you did on each question and how they SHOULD have been approached.
As well as the interactive online quiz, there's a printable PDF version that you can download and share.
If these questions don't present you with any difficulty then you'll probably find the transition fairly straightforward.
But if you struggle with them then don't despair; you can still get up to speed with a bit of independent work – and that's a skill that you're going to need for the A-level anyway, so it makes sense to start straight away!
Take a look at the Flying Start to A-level Maths course for help with this.
Course Features
Lectures

3

Quizzes

1

Duration

30-60 minutes

Skill level

Intermediate

Language

English

Students

62

Certificate

No

Assessments

Self