Click
HERE
to view my FREE WEBINAR – includes a lesson on indices!
Are you planning on starting the A-level Maths course this year?
Or maybe you've already started it and are finding that there are gaps in your GCSE knowledge that need filling?
As anyone who's done the A-level Maths course will tell you, it's pretty intense right from Day One.
If you can make sure that you're fully up to speed on the aspects of GCSE Maths that the A-level builds on, then you're going to find the transition from GCSE to A-level Maths much easier.
That's where the "Flying Start to A-level Maths" (FSALM) course can help you.

With this course, you can bridge the gap between what you've actually covered in school and what you're going to need for the A-level… and since a lot of the content is the top-end GCSE material that schools often don't have enough time to cover in depth, if you start early enough then it will also help you to hit those top grades at GCSE.
And, at only about the same price as a single hour's 1-to-1 tuition, it offers incredible value for money!
This is the "Self-paced Silver" version of the course; also available are "Guided Gold", which only runs during the summer and includes weekly live support sessions, and "Personal Platinum", which has very limited availability but includes a weekly 1-to-1 tutorial over video confrerencing software. Take a look at the course collection page for an overview of all three.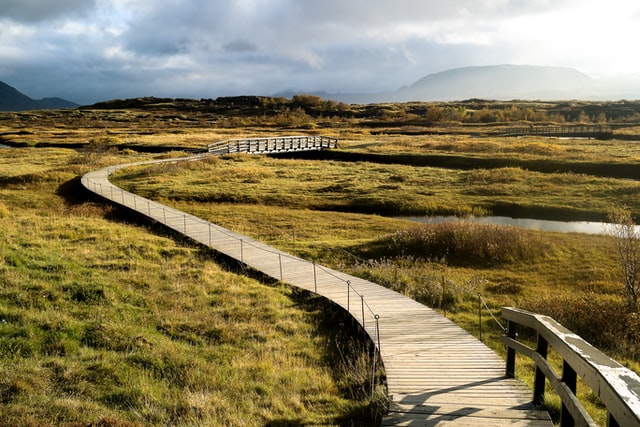 What's in the course?
Written and delivered by a qualified teacher with well over 15 years' experience of teaching Maths at GCSE and A-level, the course is suitable for all exam boards.
It looks at just the relevant parts of the GCSE (including a few bits that you'll have done in Science rather than Maths) that you're going to need for the A-level.
You get:
Over 10 hours of specially-recorded videos

none of the drawbacks of live webinars
work through at your own pace
lots of opportunities to practise skills
rewind and repeat as many times as you like

Practice questions with full worked solutions and other supporting resources
A free Facebook group where you can get help with anything you're still struggling with
A completion certificate when you finish the course
A no-quibble money-back guarantee
Links to recommended free sources of additional practice
A subscription that doesn't expire – so you can revisit the course at any time.
These are the topics covered: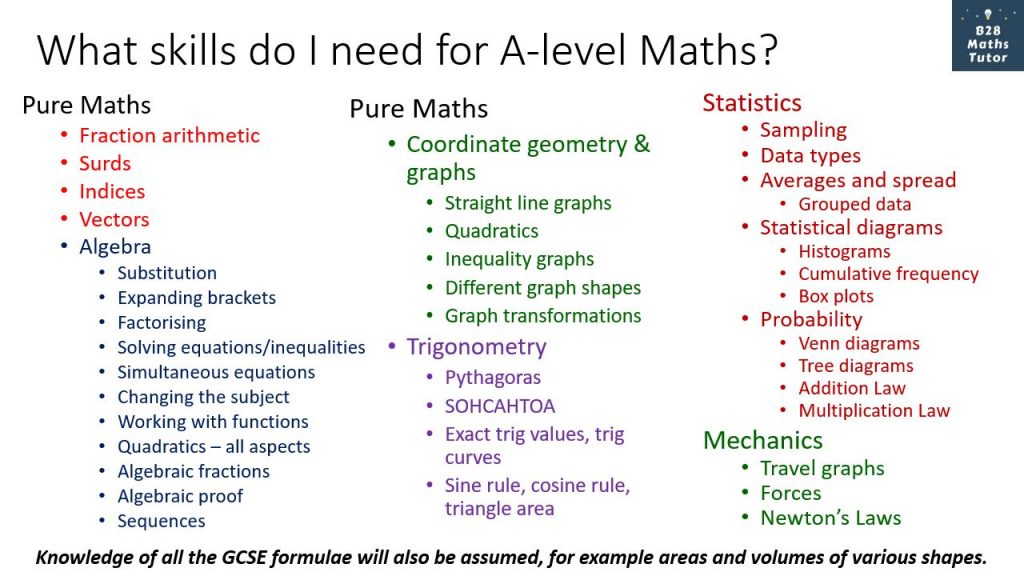 How should I use the course?
Click on the Curriculum tab above (if you're on mobile then it's the middle one, with the hamburger icon) to see the course structure. Once you're enrolled, if you click on one of the lessons then you'll be taken into that lesson.
There are a few lessons with an "eye" icon displayed alongside; these are preview lessons that you can look at to give you a feel for the course before you enrol.
You can spread the course over as long a duration as you like, but it should fit quite nicely into a 10-week period if you spend about 3-4 hours per week on it; a suggested schedule is provided for this.
In each lesson, work through the video, pausing when prompted to work out answers to the questions. In some cases there are accompanying handouts available for download.
After completing each video lesson, take a break from that topic for a day or two. After that come back and work through the relevant practice questions, and then check your working against the model solutions. If you get stuck then try to only reveal a little of the solution at a time, and see if you can get a bit further on your own before revealing the next bit.
Try, if you can, to revisit each topic after 4-7 days and then again after 3-4 weeks, in between studying other topics. You can do this by re-doing the relevant worksheet, or by seeking out Higher GCSE questions on the same topic and doing those. This is called interleaving and really helps you to remember the content.
---
If you find the course helpful then please consider leaving a positive review (there's a Reviews tab alongside the course Overview and Curriculum tabs) – and please bring it to the attention of anyone else you know who might benefit!
Social sharing buttons are available below, if you'd like to use them.

Course Features
Lectures

33

Quizzes

0

Duration

30-50 hours

Skill level

All levels

Language

English

Students

388

Certificate

Yes

Assessments

Yes